Our Lady of Lourdes Catholic School
Green Bay Area Catholic Education (GRACE) School System

Our faculty recently joined with other GRACE schools for a teacher in-service.


Our students and their families enjoyed a long weekend with a scheduled in-service on Friday, September 22. The faculty joined

WELCOME
Our Lady of Lourdes Catholic School offers proven academic excellence in an environment cultivated by a shared ownership model of students, parents and school staff. We value each student and stakeholder with a focus on the individual. In addition to strong academics, student success is enhanced through the offering of high-quality extracurricular programs. We are guided by the Lourdes Way – leadership, opportunity, unity, respect, dedication, educational excellence and spirituality. These fundamental principles drive our students' everyday actions – in the classroom, during extracurricular activities and at home.
Mr. Jeffrey Young, Principal
ABOUT
Our Lady of Lourdes Catholic School is part of the Green Bay Area Catholic Education (GRACE) School System. It is a private Catholic school serving Preschool and Elementary through 8th grade (PK3-8). The school has open enrollment and provides an individualized education in a faith-based environment. Each child is supported not only academically, but spiritually. The best way to learn more is to visit! Click the button below to schedule a tour.
Testimonial 4
OLOL offers our child a safe, nurturing learning environment that prioritizes values and faith, top-notch academic rigor, and superb character development. Plus, with few behavior disruptions, our child is positively influenced by his peers to thrive as a learner and leader.
Testimonial 5
We all do as much as we can to help a student succeed. The students and families are also so kind. I enjoy working with all of them and am excited to go to work every day!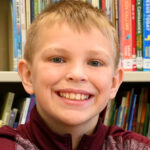 Testimonial 3
I like all of the teachers at my school. They do a good job giving us homework, and they are very nice to us. I think this is a good school to be at. I am happy I'm here.
Testimonial 2
I am typically (preschoolers') first experience with school, so I want them to know they are safe and loved. My goal is to give them a strong emotional and social base.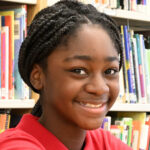 Testimonial 1
Everybody here is really nice. The teachers we have are really good and understand what the students need to learn, and they do a good job teaching us new things.